Established in 1996, we are the first bath company in North America to earn the certification ECORESPONSIBLE. Wholly owned by its management staff, Produits Neptune has been providing inspiring, well-thought out products lines with enough flexibility for you to mix, match and create your own chic bathroom signature. All of Produits Neptune's baths and showers have multiple customization choices available. We offer several types of systems, allowing you opportunity to combine these systems for a truly luxurious experience.
Quality Control is one of Produits Neptune's greatly appreciated departments. Our employees have a pride rarely seen today. They have stringent guidelines to meet and always do. Not overlooking the customer service teams, they are always available to help with a smile, innovative ideas and product knowledge for a personalized service. Whatever your design direction, you can look to Produits Neptune for products of excellence. They offer a huge inventory to fit Modern, Organic, Transitional and Traditional Styles with a faster than normal delivery to our East Coast customers. Always a front runner on the design scene, their research and development goes to the far ends of the world to afford you with innovative and ergonomically correct designs, opening new horizons for all.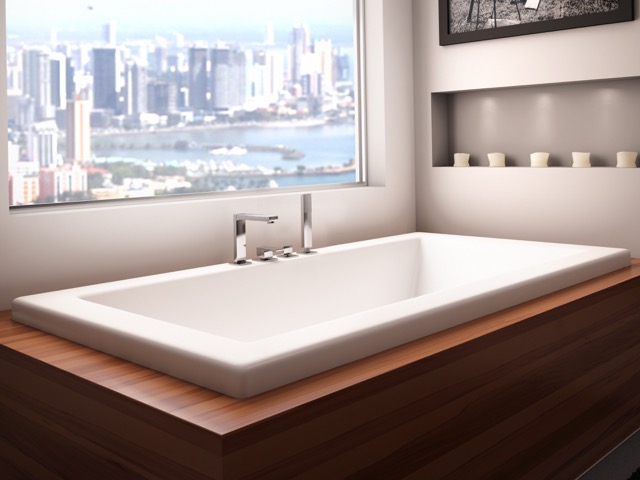 Alcove is a Produits Neptune company, with products manufactured in Montreal, Canada. There are many customizable options for Alcove's baths and showers with additional products offered to complete your suite. Because we are committed to sustainable development, we do everything we can to reduce the environmental footprint of our operations and inventory. Not only are Alcove and Produits Neptune the leading manufacturers of bathroom products in North America, but we are also the first on the continent to be certified ECORESPONSIBLE. This honour recognizes our green initiatives in, among other areas, procurement, eco-design, life cycle analysis, manufacturing, recycling, and the development of new and emerging materials within a spirit of social responsibility.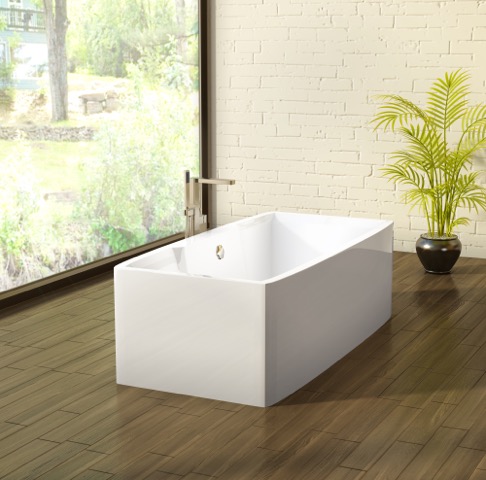 Produits Neptune presents the Entrepreneur Collection. Thanks to its practical and functional design, this collection is the perfect choice for all your projects, whether you are building or renovating. This product line has been used for many large projects in the New York metro area, including those requiring ADA compliance.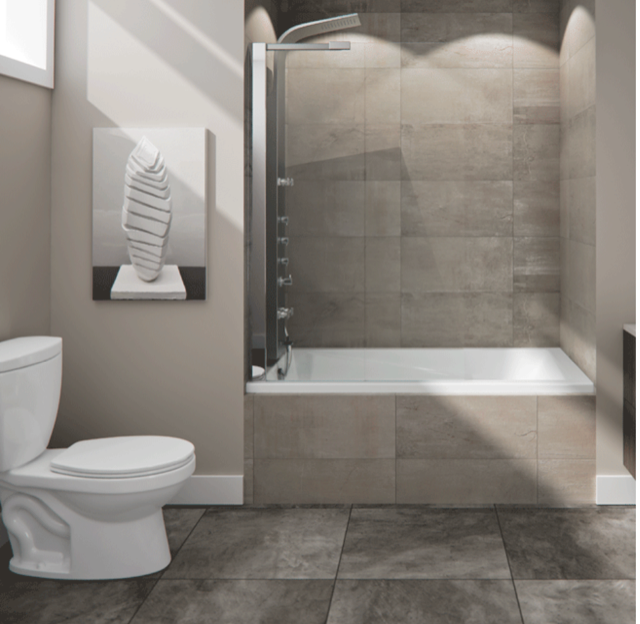 The bathroom holds a fundamental place in our lives. It is where we begin each day and where every day comes to an end. Whether we are using it to relax, to pamper ourselves or for hygiene purposes, the bathroom is one of the most important rooms in a home. Produits Neptune's Rouge collection offers a full line of free-standing bathtubs at an affordable price.